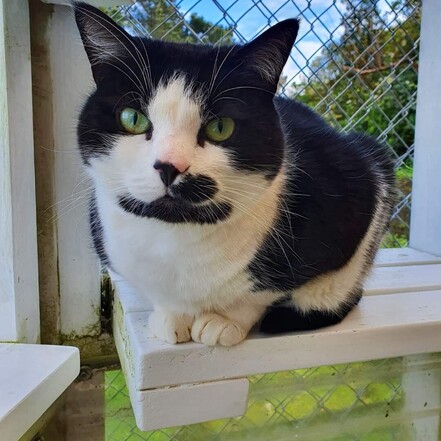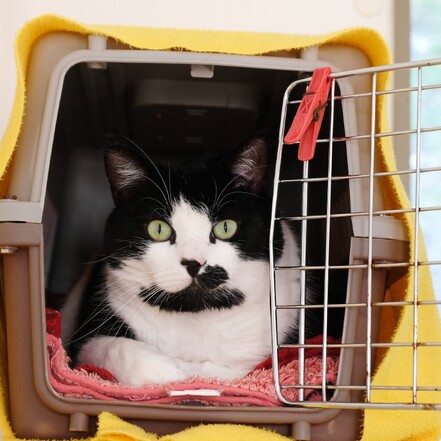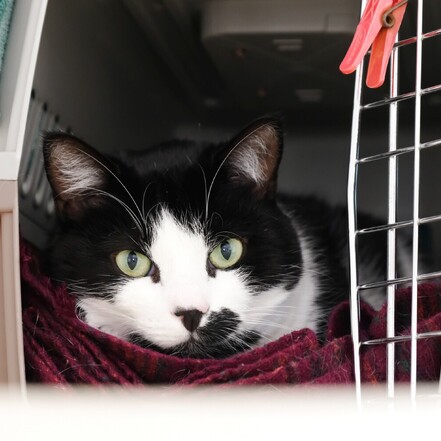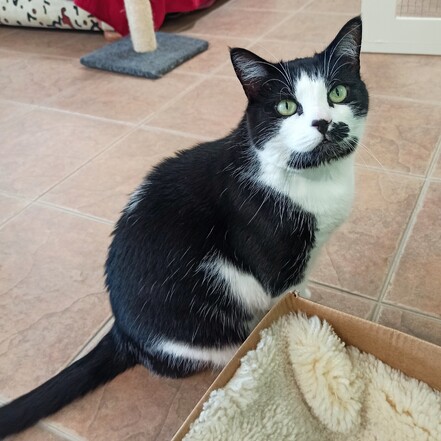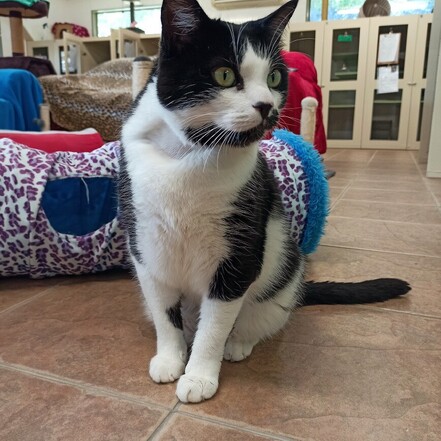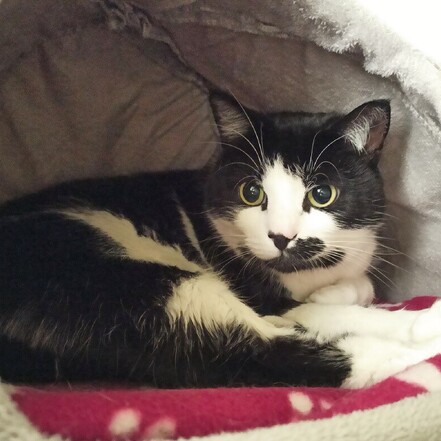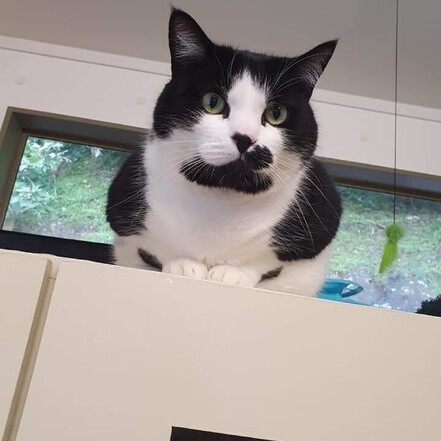 Lunar ---- Burly bloke
2-5 years
5 years | Male | Medical foster | Friendly | Affectionate on his terms
Lunar has come to the shelter because his caregiver was moving overseas.
Lunar is a burly bloke who likes things on his terms. He likes a warm lap when he's in the mood, enjoys sleeping on his persons bed, and loves getting outdoors. He occasionally hunts mice, but never brings them inside. Lunar is a real character, he is mischievous and likes to be involved in the daily happenings. Lunars favourite things are drinking fountains and being nosey. Lunar is ok with older children, not good with dogs, and although we were told he doesn't like sharing his space with other cats he is really enjoying hanging out with everyone here, despite most of them declining his offers of friendship. Lunar has early stage kidney issues so will need to be on a kidney care diet and have regular check ups at the vet for monitoring.
Due to Lunar's health needs he is part of our Care for Life foster program.
Lunar will be happiest in a home that has some safe outdoor access and is happy to let him do as he pleases!

SKU: 10000-39