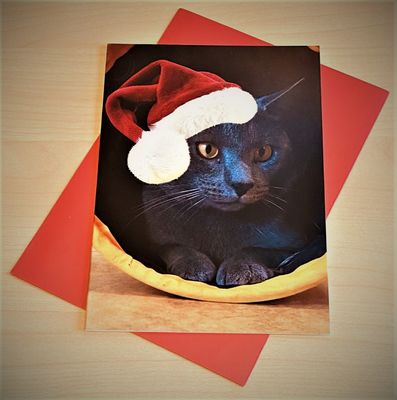 Christmas cards - BoyBoy
$5.00
BoyBoy was found as a sick stray and had it pretty good in the shelter with two square meals a day, snacks, comfy lounge spots, and even custom neck and shoulder massages by one of our talented staff.
Lovingly photographed by shelter volunteer Debbie Wareing, with festive (virtual) Christmas hats. Just what you need to start the silly season in style!
Order any 5 Christmas cards and enter the promo code CHRISTMASCATS at check out and receive 5 for the price of 4!
SKU: 10018