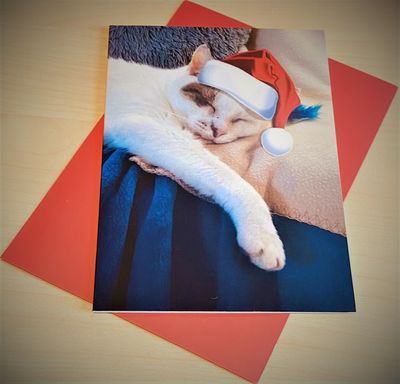 Christmas cards - Snoozing Jeremy
$5.00
Jeremy is CPW's most-loved cat, having lived there his whole life.
This gentle old man loves nothing better than a snooze on a sofa, unless it's a snooze on a lap on a sofa.
Lovingly photographed by shelter volunteer Debbie Wareing, with festive (virtual) Christmas hats. Just what you need to start the silly season in style!
Order any 5 Christmas cards and enter the promo code CHRISTMASCATS at check out and receive 5 for the price of 4!

SKU: 10019