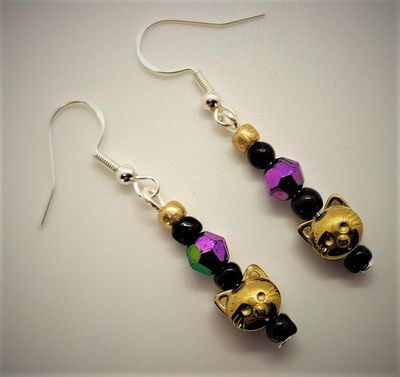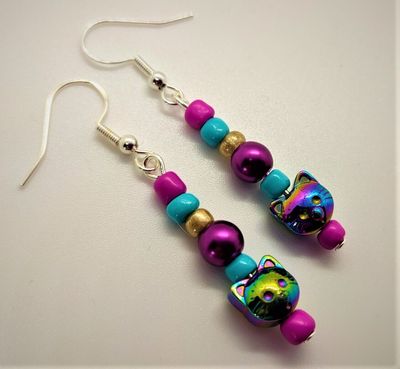 CPW Hematite cat charm earrings
$10.00
CPW Hematite cat charm earrings. These gorgeous earrings are available in the following colour ranges:
- Hematite light gold coloured cats face earrings with faceted metallic effect beads
- Colourful earrings with rainbow cats face earrings
All hooks are sterling silver and hypo-allergenic.
Made by CPW volunteer Debbie Wareing.
All proceeds from the earrings go toward care of the cats in the CPW shelter.
SKU: 10000-35