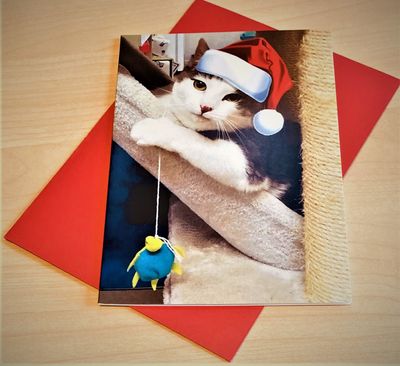 Christmas cards - Fleur
$5.00
Fleur came into the shelter with a severely broken leg, but she was good as gold during her weeks on cage rest.
But once she was able to get about on her own again, she showed a serious streak of mischief! She loved getting people to play with her in her favourite climbing tree.
Fleur went to her very own home after the COVID-19 lockdown.
Lovingly photographed by shelter volunteer Debbie Wareing, with festive (virtual) Christmas hats. Just what you need to start the silly season in style!
Order any 5 Christmas cards and enter the promo code CHRISTMASCATS at check out and receive 5 for the price of 4!

SKU: 10018-1