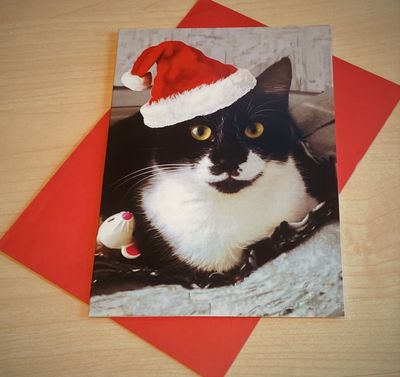 Christmas cards - Ivar
$5.00
Ivar was a friendly little bundle of energy who just loves people and attention in the short time he was with us in the shelter.
Lovingly photographed by shelter volunteer Debbie Wareing, with festive (virtual) Christmas hats. Just what you need to start the silly season in style!
Order any 5 Christmas cards and enter the promo code CHRISTMASCATS at check out and receive 5 for the price of 4!

SKU: 10018-1-1-1