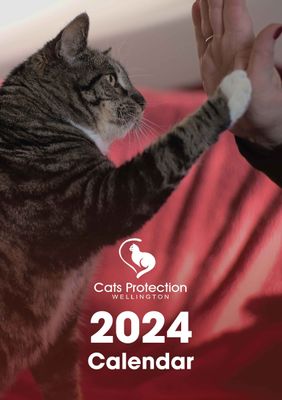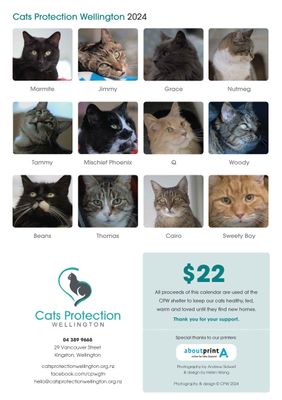 2024 CPW Calendar - AVAILABLE NOW
$22.00
If you loved our calendars last year, get ready for the 2024 version!
The stunning 2024 calendar is available for sale now! If you enjoy seeing our shelter cats and hearing of their adventures, this calendar is a delicious treat for you – and an excellent present for your cat-loving friends and family.
Each month features a CPW cat lovingly photographed including Marmite, Jimmy, Grace, Nutmeg, Tammy, Mischief Phoenix, Q, Woody, Beans, Thomas, Cairo and Sweety Boy. The fabulous Bostik also features as the cover model. It's a whole year of happy ever afters!
Our full-colour, A4 sized ring bound calendars are printed on quality silk-matte card are available for sale now - order yours now before stocks run out!
SKU: 10000-50